What Is Sun Tanning?
Sun tanning is the process of changing the skin color to darken. It is the result of more exposure to ultraviolet radiation from sunlight.
What Causes A Tan?
People are getting tan because of UVA radiation. It penetrates to the lower layers of the epidermis, where they trigger cells called melanocytes to produce melanin.
Also, did you know that neglecting sun protection and tanning can accelerate aging and in extreme cases cause Melanoma, a type of skin cancer? Melanin is the brown pigment that causes tanning.
A suntan can be removed from your skin slowly. But at times you need a quick way to remove tan if you have a party or wedding to show up and glow with your sparkly outfits better to use sunscreen every day.
Top 7 Remedies To Remove Sun Tan Naturally
1) Papaya And Honey
The enzyme papain present in papaya has potent skin lightening properties that help in removing sun tan and reduce the visibility of scars.
Ingredients
Take 5-6 small ripe papaya cubes. Add 1 teaspoon of honey to it mash it up, mix it well, until the smooth paste is formed. Apply this paste all over the tanned skin and let dry. Wash it off after 20-30 minutes with water.
2) Oatmeal And Buttermilk
Oatmeal is known for its excellent exfoliating and skin cleansing properties. Buttermilk is rich in lactic acid which can soften the skin and improve skin tone.
Ingredients
Soak 2 teaspoons of oats or oatmeal in some water for five minutes. Add 2-3 teaspoon of fresh, plain buttermilk to it and mix well. You may add honey to make the pack more moisturizing.
Mix these ingredients well to form a paste and apply on your face, neck, and arms. Rub in a circular motion and let it stay for 20 minutes. Wash off to reveal fresh, cleaner looking skin.
3) Tomato, Yogurt, And Lemon
Tomatoes are a powerhouse of vitamins C and A, which work like magic to bring back life to dull skin.
Ingredients
Take three tablespoons of tomato pulp, one tablespoon of lemon juice, and one tablespoon of yogurt. Mix them well and apply them. Let it dry for 30 minutes and wash it. This helps in removing dark spots and pigmentation from the tanned skin.
4) Potato Juice
Potato is loaded with vitamins and minerals, which helps to fade dark spots and finally remove tan naturally. Whether it is used as a juice, peeled, or paste, it works as a potent bleaching agent.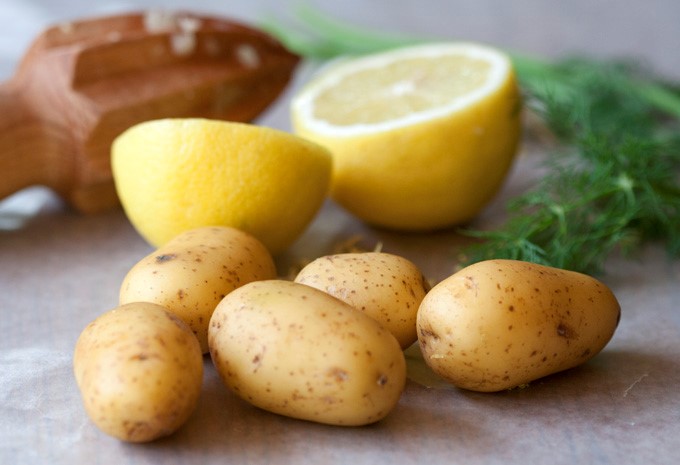 Ingredients:
Add a few drops of lemon juice with a tablespoon of extracted potato juice. Leave it for half an hour. Rinse it off.
5) Sour curd
Applying curd is a natural way to remove tan. Using sour curd every day is not only good for skin tan removal but also helps your skin become softer.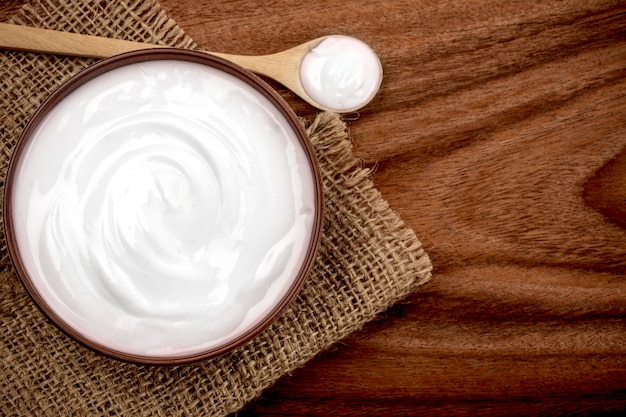 Ingredients
Take 2-3 tablespoons of sour curd and apply it on your face and other tanned areas. Leave it for half an hour and wash it off with lukewarm water.
6) Sandal Wood And Coconut Water
Sandalwood or Chandan is an excellent ayurvedic ingredient to remove tan. Along with eliminating tan, sandal also acts as a cure for acne, dark spots, and many other skin problems.
Sandalwood and coconut water works wonders on the tanned skin. Both are enriched with properties which help in getting rid of skin tanning.
Ingredients
Mix one tablespoon each of sandalwood powder and coconut water to have a paste-like consistency. Apply this on your face and leave it until dry. Rinse your face with cold water.
7) Strawberries And Milk Cream
Strawberries have natural skin brightening properties. The creamy goodness of milk cream lock in the moisture deep into the skin making it look supple and healthy.
Ingredients
Take a few ripe strawberries and mash them well. Add 2 teaspoons of fresh cream to it and mix it well both. Apply this paste to ur face for 15-20 minutes. Wash it with cold water.
Always cover yourself with a scarf. Always wear a hat and sunglasses during the sunlight. Apply sunscreen to your face.
It is impossible to avoid tanning during the summer. By following the above remedies we can remove suntan and lighten your skin regularly. Check here for more articles