There are several ways to boost Immunity. On the whole, our immune system plays a major remarkable job of defending you against disease-causing microorganisms. Stronger your immune system, lesser would be the chance of you falling ill.
There are a number of foods that can help build your immune system, but if you are not a fan of adding them on to your plate, you can always try drinking them. In this article, we are providing 100% immunity boosting drinks.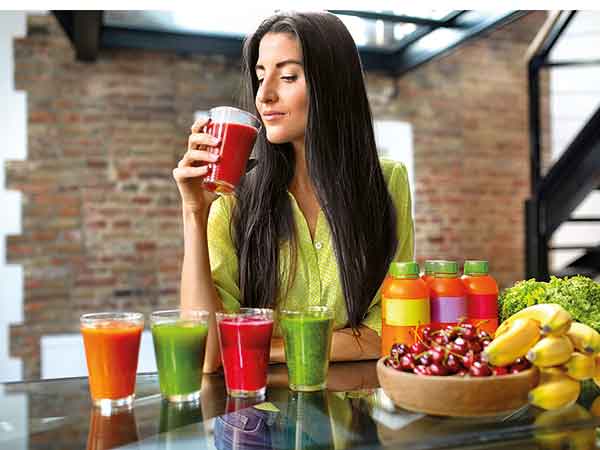 As coronavirus (COVID-19) has impacted communities around the world, many people have wondered whether there are steps they can take to stay healthy.
Have you ever wondered, how some people get sick very often and some are more prone to catching a cold or viral infection? It's all about the body's immune system.
Every day if we take proper preventive measures then we can reduce the risk for viruses, bacteria, and pathogens.
Let us see the following recipes are packed with essential nutrients for everyday health or for fighting off viruses such as the cold or flu.
100 % Immunity Boosting Drinks
1) Amla Juice
Ingredients:
2 tablespoons of amla juice
Amla is very good for our health. It's rich in iron, calcium, phosphorous, and vitamin c and is a great drink to strengthen your immune system. One food, which is cheap, easily available, and can help boost immunity is amla.
Amla, also called Indian gooseberries, helps boost immunity and keep diseases at bay. The easiest way to do so is by eating a healthy diet. Amla juice is available in drugstores. All you need to do is mix two tablespoons of the concentration to a glass of warm water and drink it up.
2) Turmeric tea
Ingredients:
1 or 2 tablespoons turmeric powder
Turmeric tea contains strong anti-inflammatory properties that can help ease inflammation and pain as well. Turmeric contains a compound called curcumin which modulates the immune system.
Turmeric may be effective for a variety of skin conditions, including acne, eczema, photoaging, and psoriasis.
Boil turmeric with water for 15 minutes.Strain and serve warm with 1 tablespoon of lemon and honey.
3) Beet Ginger Juice
Ingredients:
1 tablespoon of lemon juice
Beetroot juice is a good source of vitamin c. vitamin c is an antioxidant that helps boost your immune system and protect cells from damaging free radicals.
People who have rheumatoid arthritis this juice is so beneficial, as ginger has anti-inflammatory efforts.
Take beetroot, ginger, and cup of water, blend it well. Without pulp take juice in a glass add honey and lemon in that juice stir it well. Have this beetroot juice for better immunity. Beetroot juice is a good source of vitamin c its good to our health.
4) Coriander spinach juice
Ingredients
This juice is rich in Vitamin A, Vitamin C, Folic acid, and other antioxidants that prevent inflammation and help the body fight infections.
Blend all ingredients adding a cup of water. Consume immediately.
5) Tomato soup
Ingredients:
Tamarind water 2 tablespoons
Coriander leaves 1 tablespoon
Curry leaves 1 tablespoon
Black peppercorns 1 tablespoon
Tomatoes provide the three major antioxidants. Beta-carotene, vitamin C, and vitamin E protect cells from damage.
Take tomato paste, tamarind, curry leaves, and 1 cup of water in a bowl. Add cumin seeds, peppercorns, And add salt to taste boil it for 10 to 15 minutes. Finally, add coriander leaves. Have this tomato soup before meals or mid meals.
Making juices and nutritional drinks with ingredients that are easily available at home are one of the best ways to stay healthy.
This way you get all the nutrients and vitamins required by your body all at the comfort of your home. Click here for more articles